If you are looking for an effective method to scale your online business, then Clickfunnels Backpack could be what you need. Paying for traffic can be one of the best ways to get a massive amount of traffic fast, but you probably already know that it can be quite costly.
I bet you would agree that if you could partner up with people that already run advertisements or has quality traffic, you could save a lot of money. In this way, you don't have to pay for the traffic anymore.
Backpack makes it easy for you to set up your very own affiliate program. This is usually a process that can be complicated or hard to get right, but with Clickfunnels this has never been easier. Continue below to find out more about how this works.
What Is Clickfunnels Backpack?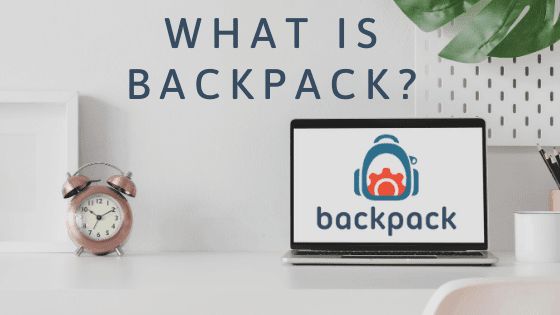 Clickfunnels Backpack can provide all the support and assistance that you need to set up an affiliate program. This affiliate program can deliver a variety of opportunities to you by enhancing your sales and traffic.
There is no risk involved with it at all. Because you will only be paying affiliates when they actually generate sales for you. This is a consistent, calculated, and profitable method available for generating traffic.
Clickfunnels Backpack is included within the ClickFunnels Platinum Plan. You can use this and get your hands on an affiliate marketing management dashboard. This dashboard is fully integrated with ClickFunnels. In addition to Backpack, you will also be able to get another tool named follow-up funnels, which is an e-mail marketing autoresponder tool.
You can use these two tools and take your affiliate marketing campaigns to greater heights with ease. In other words, they can deliver all the support you need to generate strong revenue. This program was specifically developed for ClickFunnels.
When you have this kind of an all in one platform, you will get the support needed to make your life easy. That's because you will be able to proceed with creating sales funnels and setting up the affiliate programs. You can also integrate the funnels with the affiliate program with ease. You can further enhance the results that you get with email marketing automation.
Features of Clickfunnels Backpack
Here are the most prominent features that are available with Clickfunnels Backpack. You can go through the features and understand how it works.
In the dashboard of Clickfunnels Backpack, you can find all the general affiliate related information. It will provide you with up to date tracking information related to the affiliates. On the other hand, you can learn how much money you have been able to earn out of affiliate sales as well.
The number of commissions you owe can be found with Clickfunnels Backpack as well. Most importantly, it can share details to you with whether you have made the payments to the affiliates or not.
In general, you can use this to keep track of everything. Therefore, you will be able to keep the affiliate programs efficient and organized at all times as well.
When you go inside the affiliates section, you will be able to see the complete list of affiliates under you. You have the ability to add new affiliates, export the contacts, and even edit the affiliates.
On the other hand, you can also preview the affiliate's dashboard as well. This will provide a quick overview of how you are performing as an affiliate and what your affiliates are seeing. This is a well-organized dashboard and you will be able to discover excellent insights out of it with ease.
There is a dedicated section offered by Clickfunnels Backpack to help you track commissions. You will be able to see a clear breakdown of the commissions, including the names of affiliates who made from the sales. On top of that, you can understand how much commission payment is due as well. This will provide you with a quick overview of what the affiliates are promoting. This will provide you with a quick and easy interface to track all the commissions as well.
In the payments section of Clickfunnels Backpack, you can get a clear picture of what is taking place inside the affiliate program. This is where you can track the due commissions, future commissions, and recent payments.
Another great thing is that you will easily see that you are not missing out on payments that are ready for your affiliates. This will help you with running your business with minimum trouble.
Commission Plans is one of the important sections that you can find in Clickfunnels Backpack. This is where you can define the ammount of commissions that the affiliates can earn. Here you have a high level of flexibility to define your own commissions.
That's because you have the option of creating more than one compensation plan type. This offers you the ability to set up tier based commission plans as well.
Inside the affiliate types and commission plans section, you can learn how to generate multiple commission types in different tiers. You can rename these different tiers so that you can track what is taking place inside each and every tier with ease.
The affiliate funnels section available inside Clickfunnels Backpack is pretty useful as well. That's because you can find all the funnels inside this section. In here, you will notice that everything is properly organized.
Final words on Backpack
If you are impressed with these features offered by Clickfunnels Backpack, then it becomes an easy choice to upgrade your account to the platinum plan. Along with several nice additions to your Clickfunnels account, you will more important be able to create your very own affiliate marketing program.
When you see how user-friendly it is to use, it is my guess you will love Backpack. If you already have success and are getting consistent sales for a product, then you should want others to promote your products too. By having an affiliate program you will be getting essentially free traffic and sales.
There is no better way to scale your business, then to integrate an affiliate program to secure more revenue. On top of that, it can also help you with controlling your marketing budget with ease. Are you ready to get started?