Welcome! You are about to learn how to start a Shopify store step by step from scratch. If you never have done this before, then this is going to be perfect for you. Starting an e-commerce business has always been some of the very best ways to make money on the internet. Out of all available business ideas, starting an online store with Shopify has become very popular in the last couple of years. The Shopify platform has grown to huge numbers in customers worldwide and has become a leader in the e-commerce industry. One reason for this is how easy they make it to set up a brand new store and modify it without needing to learn any type of coding. Let's dive in and get started. I hope you are existed and motivated to learn. This is going to be a fantastic journey.
Why Go With Shopify?

Shopify is an all in one, comprehensive e-commerce platform. You will be able to use this platform to develop a comprehensive online store from scratch. Along with that, you will be provided with the chance to grow your business and manage it with ease.
You don't need to come from a technical background to start the Shopify store. It provides you with some easy to use features. You can also customize the look and feel of your website according to your needs. No matter what kind of business you own, you are provided with the chance to run it with ease on Shopify. Therefore, thousands of people across the world are using it.
Advantages Of Using Shopify – Compared To Other Ecommerce Solutions
When you are about to start an online store, you have many different options to consider. Shopify can be considered as the best option out of them. That's because Shopify offers some unique features, which you cannot get from the other platforms that can be used to set up an online store. Here is a list of some of the most prominent benefits delivered by Shopify.
Shopify is extremely easy to set up and use. You can do it on your own, even if you don't have a good technical background.
Reliable and secure platform available for you to create an online store.
They provide 24/7 customer support to you and you can quickly resolve the issues that you would come across.
It's a mobile-friendly e-commerce platform, so you don't need to go through any extra efforts to make it mobile responsive.
Shops can easily be customized in a large number of different ways using templates and coding.
Compatible with some of the best marketing and SEO tools. Therefore, you can easily enhance the visibility of your online store.
Getting Started – How To Set Up Your First Shopify Store
Now let's discuss the steps you need to take to get started. First of all, you will need to get your free trial Shopify starter account. After the sign-up, you will be able to create the basic structure of your store. It's easy to get going.
1. Sign Up With Shopify
Start by signing up for a 90-day trial account.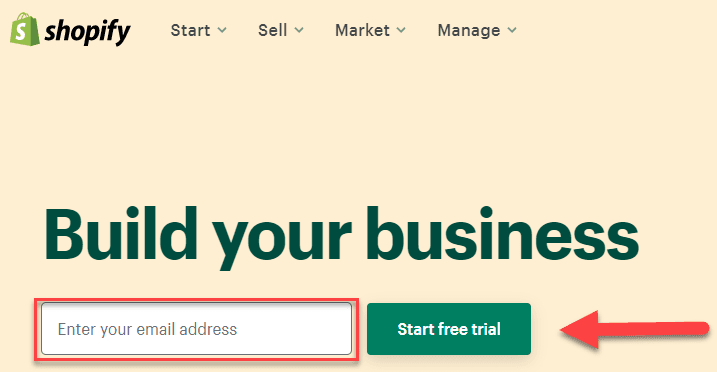 As mentioned earlier, anyone can use Shopify with ease and enjoy all the benefits offered by it. Here is a step by step guide, which you will have to follow in order to set up your Shopify store.
2. Customize All Settings For Your Store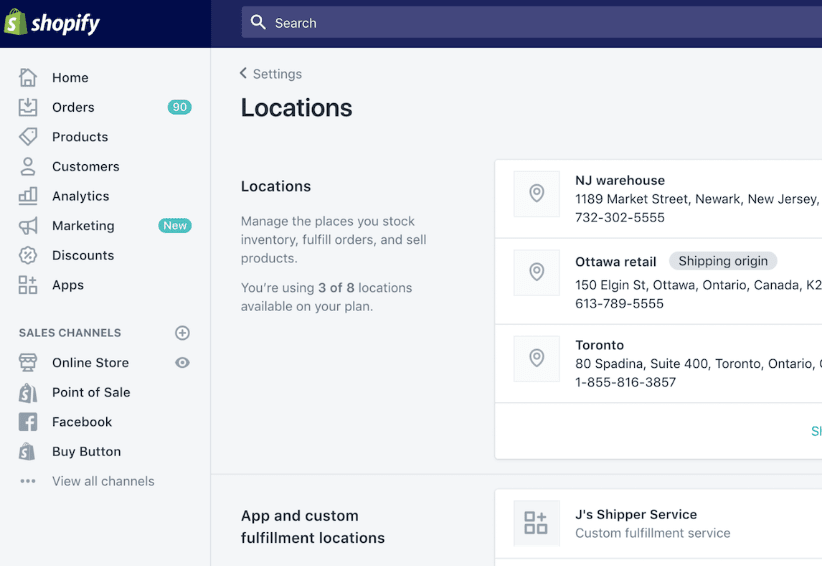 The next thing you should do is go through all the different settings options for your new store. Give your store a name, add your contact information, payment gateways, and shipping info. After that, you can surely start to add your first products.
3. Customize The Design And Feel By Adding A Theme
Now that you have the basic functions working, you should select a theme that you like. There are both free and paid theme options to choose from. One of the strongest points of this e-commerce platform is that all the themes are easy to modify without having to touch a line of code. There are some limitations though, you can't alter the checkout pages that much and some other minor things.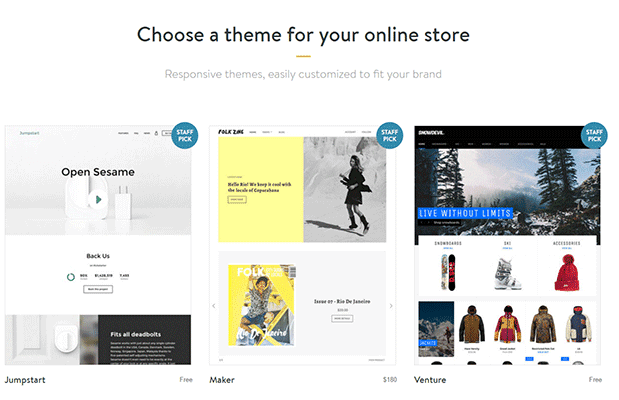 4. Configure A Domain For Your Shopify Store
Before you go live, you should add a domain, so that your customers can find your store more easily. Here you have two choices. You could either buy the domain directly from Shopify. This is the easiest options. The other option is to buy the domain somewhere else and connect it with your store.
4. Check All Your Store Settings And Go Live!
The last step in the process is that you go over all the settings for your store and make sure that you haven't left anything out. Here are the most importants things you should check:
Have you added your products and made them look good?
Did you add a payment gateway like Paypal and Stripe?
Have you added shipping and tax information?
It's recommended to also create these pages for your store: A privacy policy, contact page, about page, shipping and return information.
Make sure that the overall design is looking like you want it to look.
Finally, go live! You are ready to start selling.
The Most Basic Shopify Set-Up Guide ~ 6,47 min
If you are looking for an even more detailed guide on how to add products and set up a complete done Shopify business, then the video below will be the perfect fit for you.
More Detailed Shopify Set-up Walkthrough ~ 53,56 min
Driving Traffic To Your Shopify Store
Congratulations! Now you are the owner of an online store powered by Shopify. As the next step, you should drive traffic towards your store. There are few effective strategies available for you to follow in order to drive traffic to the Shopify store as well.
Search Engine Optimization can be considered as the best method available for you to drive traffic towards Shopify store. Since Shopify is SEO friendly, you will not have to go through a lot of hassle in order to bring it up on the search engine results. You just need to learn the basics of SEO and you will be able to let potential buyers coming in for your store.
You can also try social media marketing because it is another proven method available to drive traffic towards the Shopify store. This is one of the most cost-effective methods available for you to make your store a popular one. You just need to run campaigns on some of the most popular social media networks such as Facebook and Instagram.

If you do that, then you would be amazed by the results that it can deliver within a short period of time. You can also ask your friends and family members to share the store. Word of mouth can also deliver effective contributions to the overall popularity of your Shopify store.
Handling Customer Service For Your Orders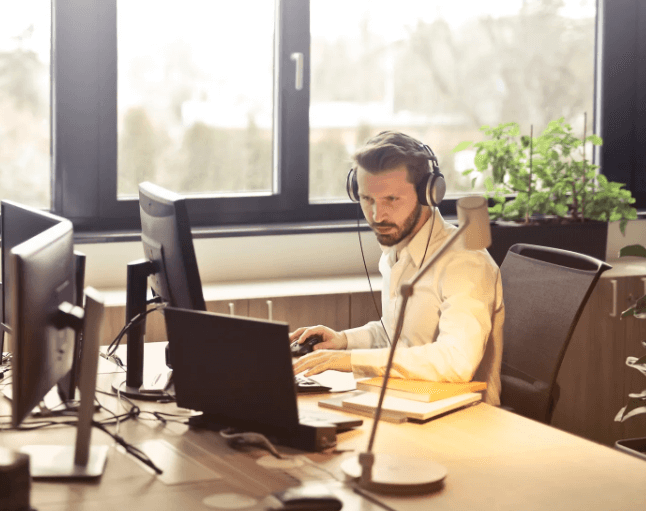 When you have come this far, you should already be getting a decent amount of customers. Then your main job becomes to transforms your existing customers into raving fans and long-lasting buyers. Because repeat buyers are going to be the most important group for your business. People that buy more than once are the ultimate goal of any store and what you need to strive to get. In order to do that, you should offer top-notch service for all the customers.
You can offer customer service through multiple channels. Some of the best channels available for you to offer customer service include phone, helpdesk, live chat, social media, and emails. Facebook has built a fantastic option with messenger, so it's a great idea to have a messenger chat-bot assistant made. Remember that it's always recommended that you respond to customer concerns within the shortest possible time. If you cannot do it, you should simply outsource your customer support. Then you will be able to impress your customers for sure, as most don't go the extra mile.