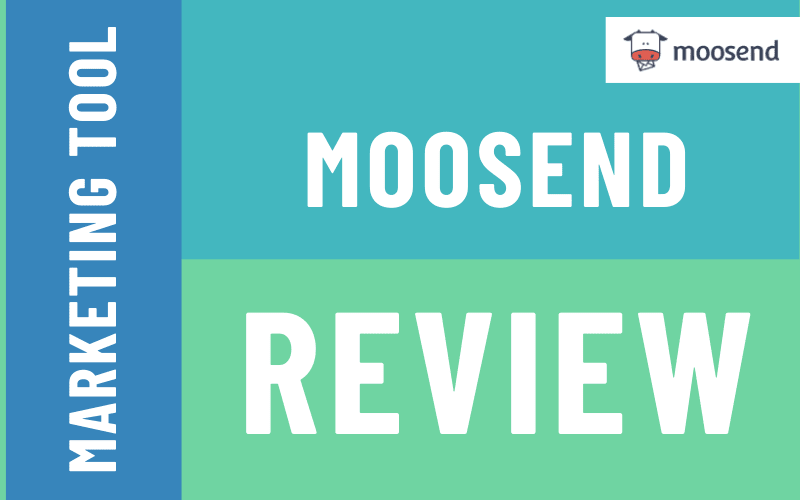 In this Moosend review, you will discover a marketing tool that has evolved into a complete all-in-one marketing suite, that can replace many of your existing marketing tools. If you understand the importance of automation in online business, I bet you will find Moosend highly useful and versatile.
Having the best email automation software tool can instantly give you more profits, so please read on to find out more about Moosend. Because the importance of email marketing is not going to go away any time soon.
But if we look around and do some research we will be able to come across dozens of such email automation tools and software.
This does make the job of customers a bit tough when it comes to choosing the good ones over the not-so-good ones and also when there is a need to separate the grain from the chaff.
We are sure that the next few lines will help our readers to understand the salient features of Moosend.
What is Moosend?
Put in simple words, Moosend is an email marketing software. The tool was launched in the year 2011. Over the past nine years, it has been able to win the trust and confidence of thousands of customers across the world. It is capable of creating and also sending out email campaigns.
Most importantly it automates the entire sequence based on the needs of the subscribers. The software solution that runs Moosend is quite powerful.
It is considered to be a powerful solution for efficient and timely follow-up with customers. It makes the job segmenting your warm and cold prospects super easy. The good thing about Moosend is that it is a versatile and widely used email software that is used by small and medium enterprises.
But also by several Fortune Five hundred companies. It therefore could be considered as an affordable and result-oriented business promotion tool for various types and sizes of companies across the country and also across the globe.
Who Can Use Moosend?
The best thing about Moosend is that it is highly versatile. It can be used by anybody who is keen on creating result-oriented and intelligent email automation sequencing. Not to mention running periodical email campaigns and its personalizing of these email campaigns for specific contacts.
This has proven to be quite helpful. It may go a long way in increasing sales and conversions leading to a better bottom-line over time. Hopefully, after you have read this entire Moosend review, you will have a clear understanding of this email software is right for you and your business.
What Are The Best Features of Moosend?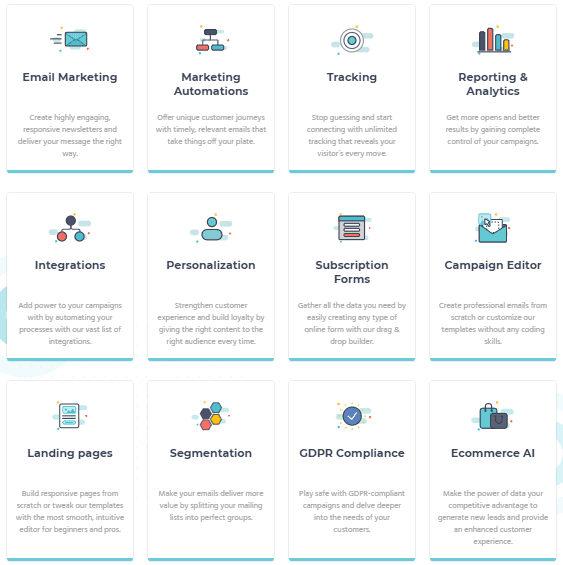 The success or otherwise of such email automation and email marketing software solutions would most certainly depend on the features that it is capable of offering. The most striking and stand-out feature of Moosend is its ease of use and ease of understanding. Even those who do not have the right knowledge and information about the software features will be able to use it quite comfortably.
Once you pay for the software, you can have it downloaded to your system. You then will have to follow the following features and start making the best use of the software solution.
Once your account has been created and you have paid for the software, you will be given the facility of viewing the main dashboard. The dashboard is extremely user-friendly and allows you to send various campaigns and this will enable you to start sending emails. You can make use of existing email contacts.

The source file containing the email details can be in CST or TXT types. It also can be stored in excel files and you also can use Google contacts plugin features. Once the files are uploading you can start sending hundreds of emails just with a simple click.
It also has a drag and drop landing page builder. If you want to create a landing page and avoid paying for email marketing software or a sales funnel builder, the Moosend option allows you to create fabulous landing pages and you can start using it frequently.
My Favorite Moosend Features
It also allows the personalization of your email campaigns and also permits you to customize your email subject-matter fields and also permits you to segment the list more efficiently.
You also can edit email newsletters and email campaigns.
You also have an Opt-in Form Creation option.
There are also other interesting features like E-Commerce Artificial Intelligence and also real-time tracking.
Moosend also allows you to integrate this software with many other software solutions and applications making it compatible and highly versatile.
You also can be sure of getting real-time reporting and analytics. This allows the clients to monitor the performance of their campaigns on a real-time basis.
Pros – Moosend Review
Allows website event tracking
Allows customizing of fields and segmentation of lists
Unique landing page creation option
Customizable and user-friendly
A free plan is also available
Cons
Landing pages and other interesting features are only available in the paid option
It is capable of showing only four triggers at a particular point in time
So when we look at the various features, pros and cons, it is quite obvious that there are quite many things impressive as far as the Moosend email software mailing system is concerned.
Moosend Pricing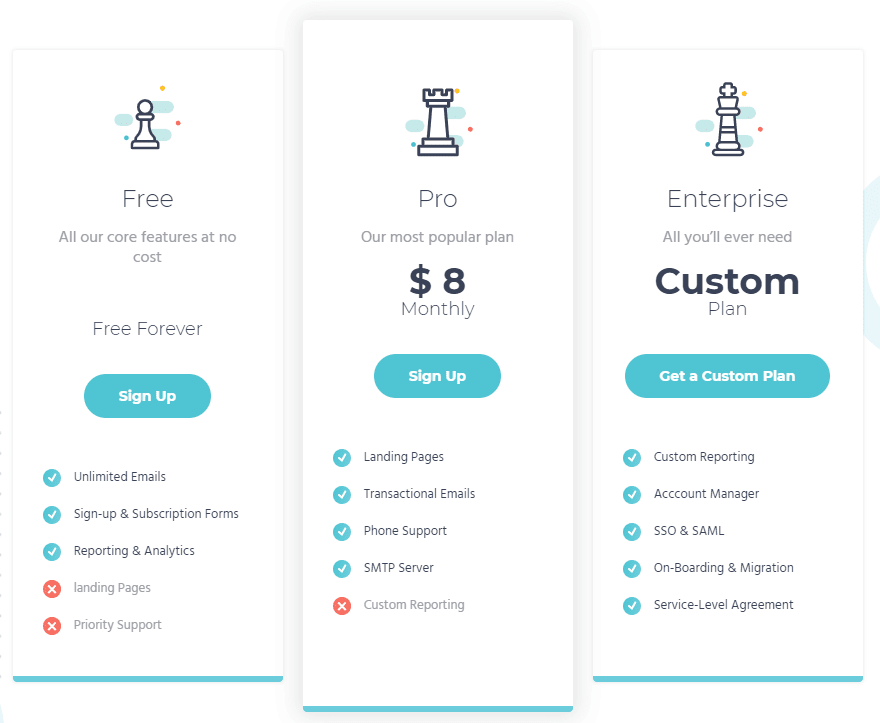 Let us now try and get some idea about Moosend pricing for the benefit of our readers. There is a free option but that comes only with very limited options. If you are keen on enjoying the full benefits and capabilities of the product, it would be advisable to go for the paid option. Moosend has excellent and flexible pricing options. It starts with an $8 monthly option provided you pay for it annually.
You also can opt for the Moosend lifetime deal and also many other yearly plans. The paid plans and free plans offer the following:
The free plan can allow you to add only 1000 subscribers.
When you choose bi-annual and annual plans you can enjoy 15% as well as 20% discounts.
The company basically offers three different types of plans and they are Free Pro and Enterprise.
Accumulation of unused credits is also available.
Moosend Review Ratings
Moosend
Summary
Try Moosend for yourself and you will soon find a good use for this software.
Final Words – Moosend Review
If you are into online marketing of products and services, it is quite obvious that you need to have an effective digital marketing plan in place. Therefore the Moosend email marketing solutions will be of high importance for your marketing success. It is proven, time-tested, and reliable and can help to give your online business that much-needed push.
I hope you found this Moosend review helpful in your quest in finding a strong and powerful email automation tool. You can find links to alternative and competing products to Moosend below this article.