These sales funnel examples are from Are you engaged in the process of creating a sales funnel? Then you should have a clear understanding of the best sales funnel examples available out there. This will be of help to you to create an amazing sales funnel, which can deliver the best results to your business. If you truly want to study the exact steps these businesses take, then you will have to sign up or buy their service, and then take note of the different pages you are shown in the process.
Sales funnel examples from some selected companies
MailChimp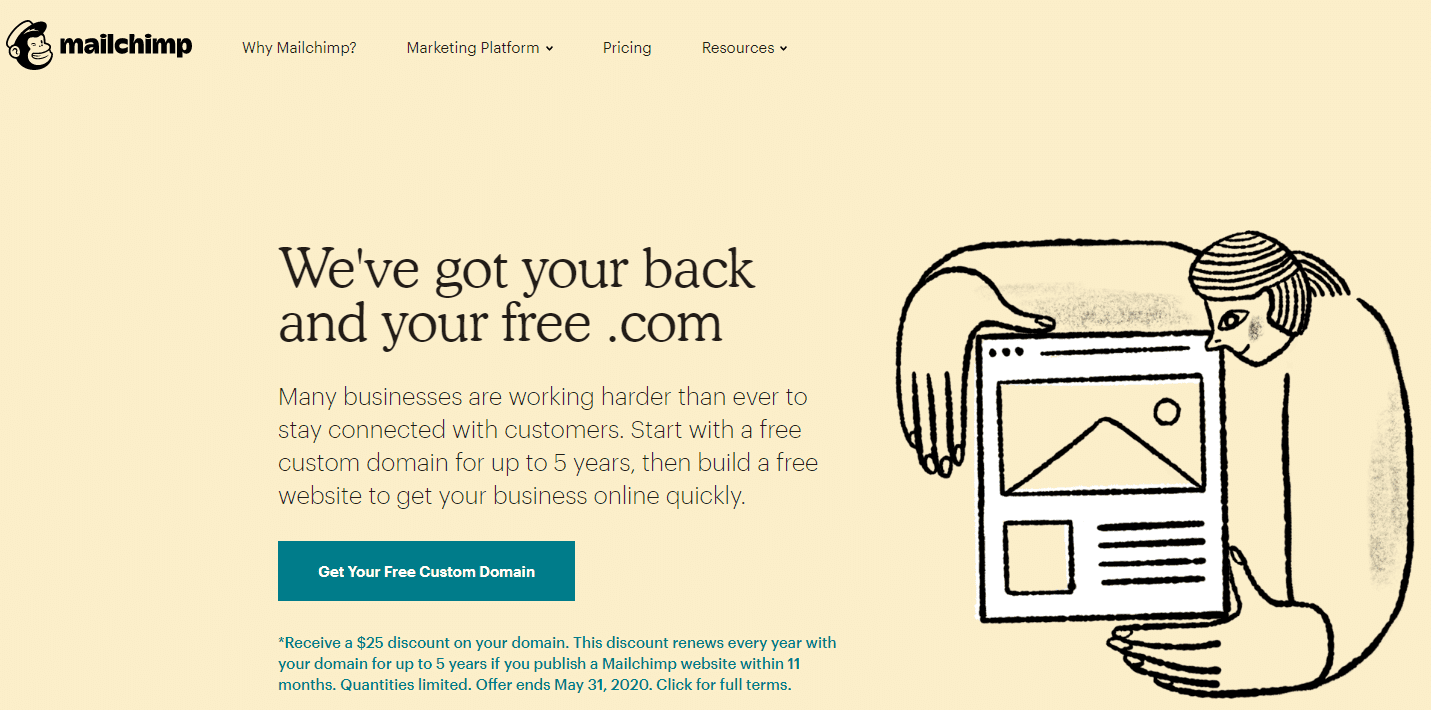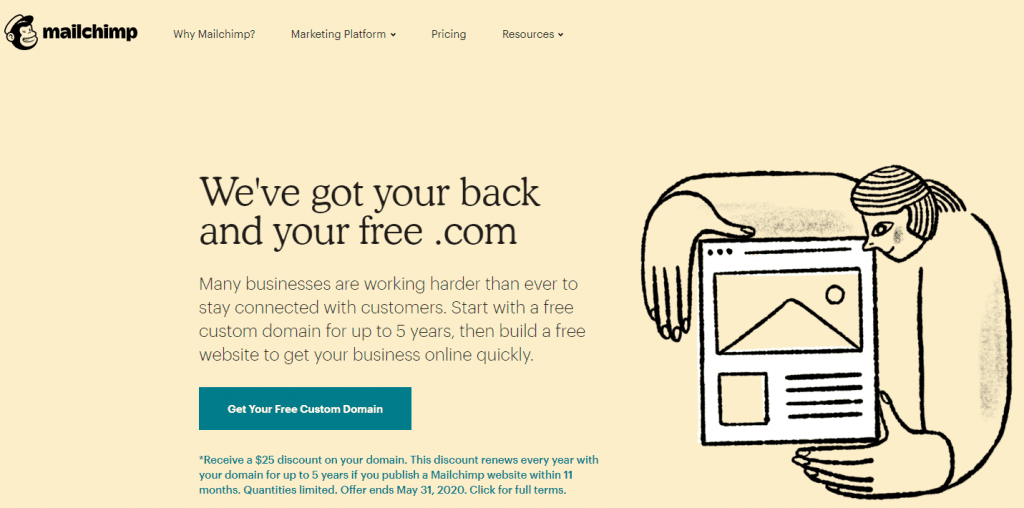 MailChimp is an email marketing tool, that can help you automate email marketing campaigns. They use a great funnel, which is made out of four different steps. Along with that, you will be able to get easy navigation and a clean presentation as well. Four steps that are linked with the sales funnel include: the home page, selecting a plan, sign up page and then the account activation page.
Clickfunnels


ClickFunnels is a leader in the sales funnel space. They are offering a tool and a service, which allows people to create sales funnels with ease. Due to the nature of the work that is being done by the company, they have come across the need to create the best sales funnel. In the sales funnel, you can find a landing page, selecting the pricing plan, signing up with the sales funnel and then ordering.
Crazy Egg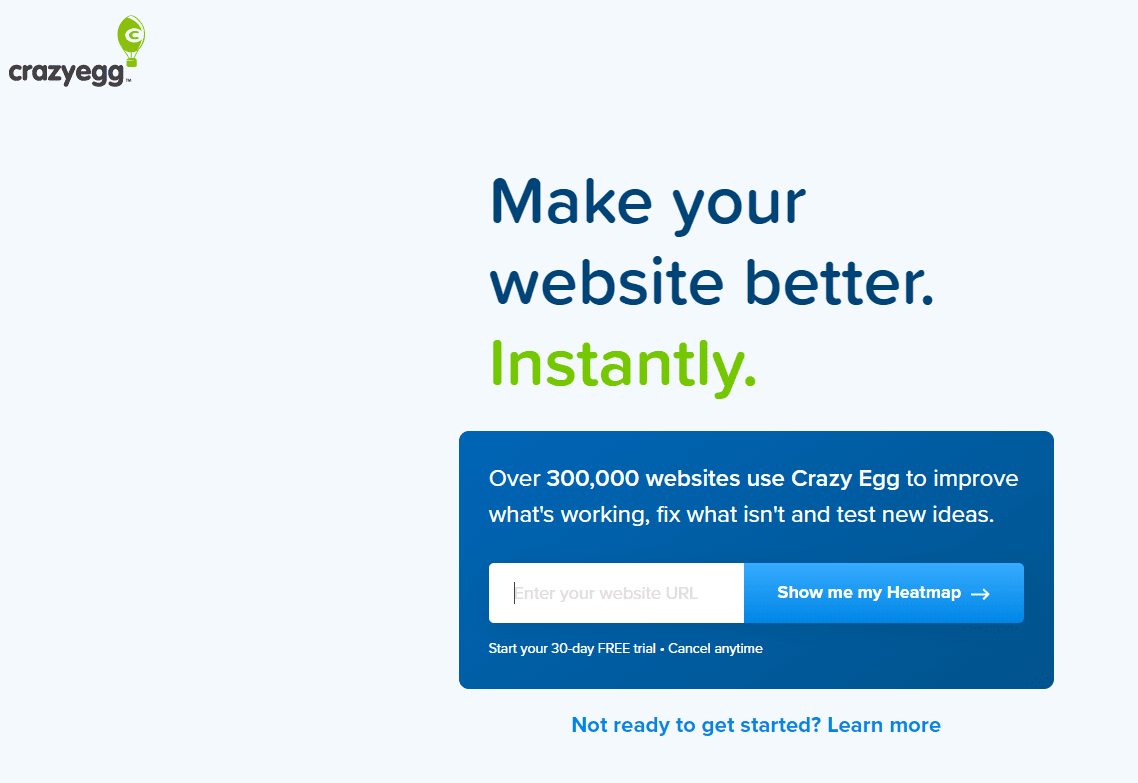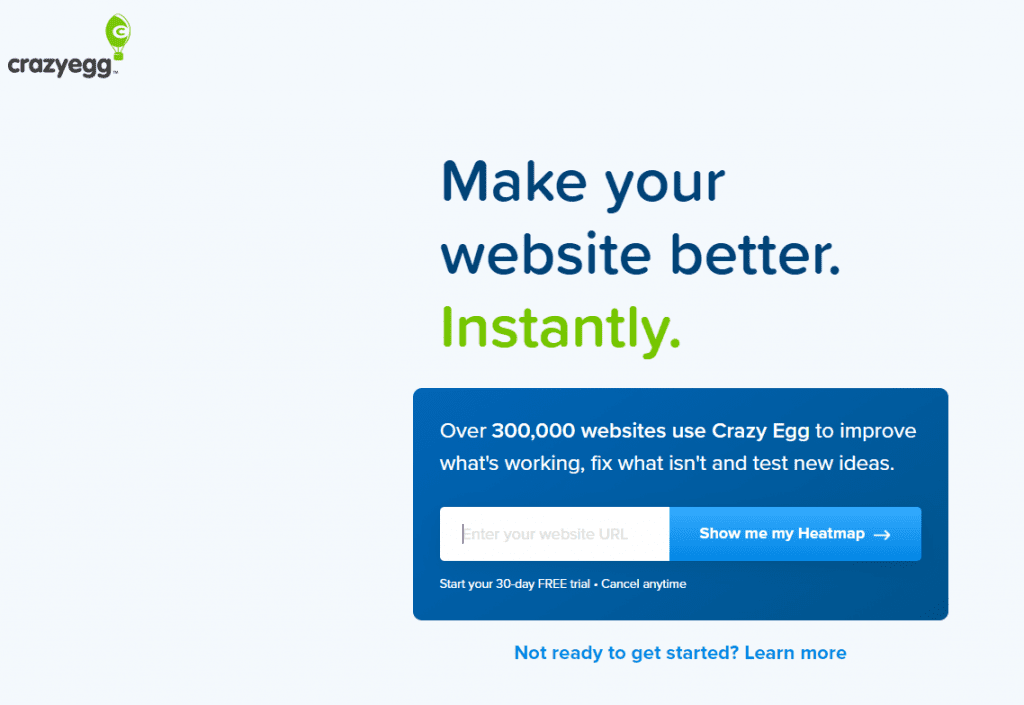 Crazy Egg is an innovative online business, which is providing assistance for the people who wish to learn how visitors behave on the website. For example, website owners can use Crazy Egg and create a heat map. Then it is possible to make appropriate modifications to the website to end up securing the best returns. The four steps associated with the Crazy Egg sales funnel include:

1. Opt-in lead page
2. Sign up page,
3. Plan selection page and then finally the order form.
Netflix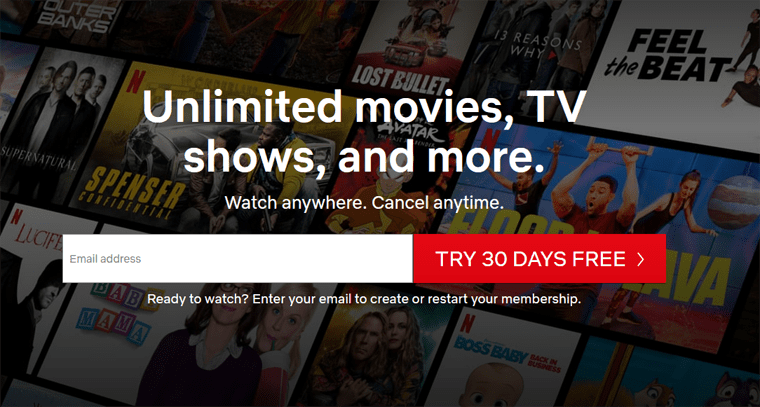 Netflix is among the most prominent media streaming services that you can find. It was able to transform the way how people enjoy movies. In fact, people in today's world don't tend to rent movies due to the presence of Netflix. The four steps associated with Netflix sales funnel include lead page, plan selection page, sign up page and ordering page.
BuilderAll

BuilderAll is an online tool, which you will be able to use and create fully functional websites with ease. No matter what the niche of your website is, you can use BuilderAll and create a perfect website without facing any struggles. It is even possible for you to develop e-commerce websites with the help of it. You can also find how BuilderAll is providing a great sales funnel with four steps. The four steps include home page, sign up page, plan selection page and completion of the billing details.
Udacity


Udacity is a planform that is providing online education. You will notice how Udacity is delivering a great sales funnel as well. When you take a look at the sales funnel, you will notice how a search box is present. You will be able to enter anything that you are interested in learning on this search box. Then you will have to sign up for an account. The steps of sales funnel include home page, sign up page, plan selection page and payment page.
Coursera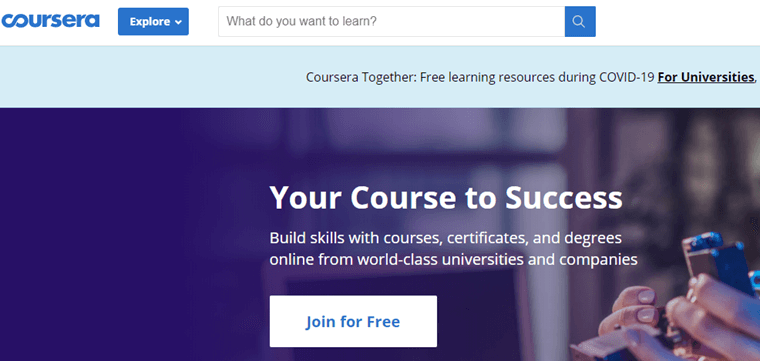 Coursera is another online education platform. You can use this platform and learn about anything with ease. It can provide a convenient experience for you with learning. Likewise, Coursera is offering a sales funnel, which has the steps including home page, sign up page, service usage and the page where you need to purchase a package.
Udimi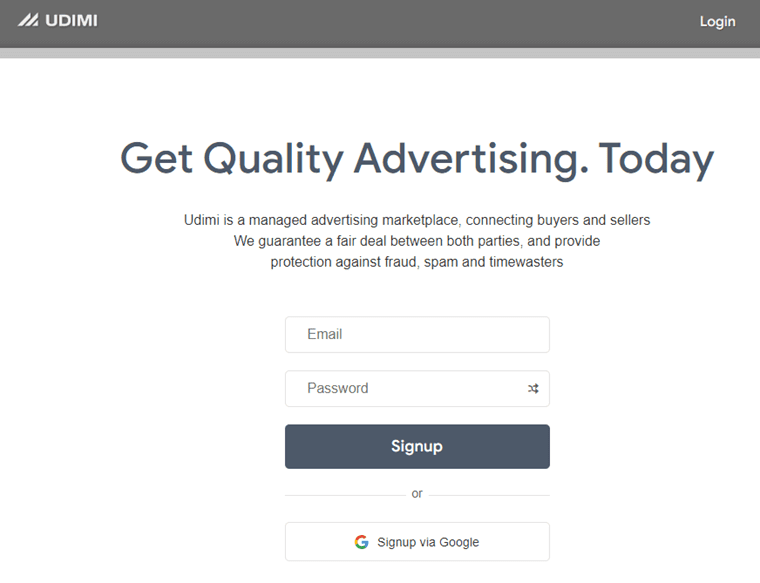 Udimi is a comprehensive advertisement platform. It is possible for you to use Udimi and develop a comprehensive marketing campaign. You can even use it and send out emails to thousands of people out there. You don't need to develop an email list. All you have to do is to pick and email list from the platform and move forward. The sales funnel of Udimi is made out of two stages, which include home page and sign up page.
Hulu


Hulu is another popular media streaming service. It provides you with the chance to stream movies and TV shows in the comfort of your own home. There are four stages in the sales funnel that Hulu has got. They include home page, plan selection page, sign up page and the stage where you have to complete billing details.
Groupon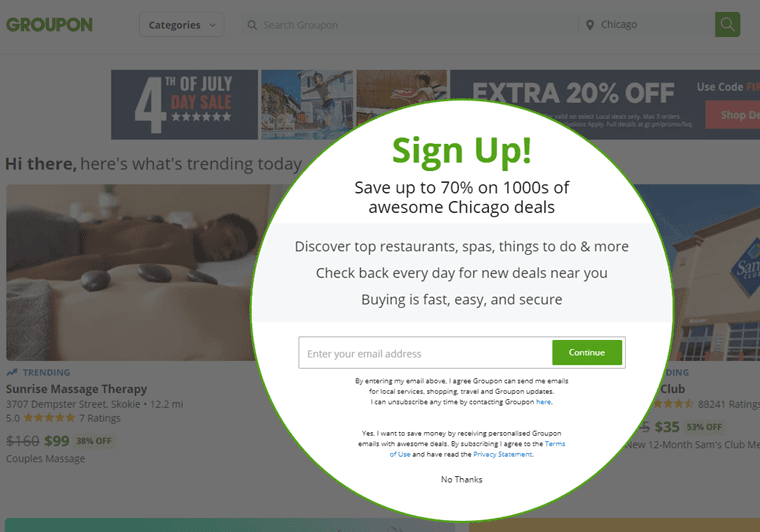 Groupon has got millions of visitors. You will be able to find prominent opt-in popup available on the website. This is the main aspect of the sales funnel that Groupon has got. You will be able to visit the page and sign up with it. Hence, there are only two steps associated with the sales funnel that Groupon is offering.
Final words on sales funnel examples
At this point, I'm hoping you have gotten enough examples of some of the larger companies out there that use a funnel in their strategies to acquire customers. As we can see there is a common practice to ask for the visitor's email address right away. They don't was any time and want to be able to follow-up with everyone that comes to their site. Another common thing is that there usually are very few clicks that are necessary to complete a purchase. That is because the fewer steps, the higher the conversion rates.
In the more physical world, the best examples of a couple of companies that use a funnel in their strategy are MacDonalds and Starbucks. I just wanted to mention it here, but that is a topic for another article entirely. This was just about some online companies that have a clear and focused user journey from a starting point. If you know more sales funnel examples then you are more than welcome to contact us and we will update this article. Have a wonderful day or night wherever you are.