Are you looking to sell online courses? Here we will share with you the exact steps that you should follow to create a sales funnel for your online course with the help of a software called Clickfunnels. Creating and selling courses can be considered as one of the best profitable ways of making money. You don't have the same type of costs with a digital product compared to a physical one. It's an excellent method to generate revenues by sharing your knowledge. However, you need to have a strong understanding of how to create a sales funnel for it so that you can get the maximum returns.
How to create and sell online courses.
Figure out a problem in the target market
You should create a sales funnel surrounding a problem that your target market is facing. People who are facing the problem will go ahead and purchase the course that you offer. Your course should be able to address the challenges, questions and pain points faced by the target market. It is perfectly fine to take your time and locate the problem and target market. That's because it can create a major impact on the success of the online course.
Publish free content about resolving the problem
Once you figure out the problem, you should publish free content about resolving the problem. This is where you need to think about delivering value to the target market. You should be delivering value to the target market upfront. Then only you can earn the trust of the target market and get them to contribute towards your sales funnel accordingly.
Give out free resources and grow your mailing list
You will not be able to grow your mailing list without giving free resources. Hence, you should think about giving free resources to do it. This is a proven method available for you to capture the contact details of people who are interested in purchasing the product you offer. You can provide a trial version of the online course and get the email address. Then you can do a marketing campaign and tempt them to upgrade the course to gain full access. If you are not ready to give out a part of the course, you can think about giving a resource guide, worksheet or a checklist as the free resource.
Clickfunnels will be able to help you manage the email list in a hassle-free manner. Hence, you need to do the integration and make sure that you are ready to get the most out of your subscribers.
Send a welcome email to all the subscribers
Once you have a decent email list, you can send out a welcome email to all the subscribers on the list. You can do it with the help of Clickfunnels. This is a straightforward thing that you can do with ease. You are encouraged to keep the welcome email as simple as much as possible. For example, you can introduce yourself and you can provide them with the free resource, which you promised. You can also tell them that they can reach out to you at any given time to upgrade or clarify any other doubt they have.
Create a follow up email series
You should next think about creating a follow-up email series. You should be doing this in order to sell the course. Clickfunnels can help you with that as well. It is better if you can pre-configure these emails so that you can send them every other day to the new subscribers to your list. You should keep all the subscribers engaged. Along with that, you can get them to make the decision to purchase what you offer.
Follow up with the non-buyers
All the people on the mailing list will not upgrade or buy the online course that you offer. However, they have shown interest in what you provide and that's the main reason why they have provided the email address. Hence, you can think about following up with the non-buyers. Then you can increase the total number of sales that you are generating with ease.
Some of the people might send you to reply messages such as "Stop mailing me". This is completely normal and you should not take these messages naturally. It is a part of your marketing campaign.
Follow these steps and create the sales funnel for your online course. You can create such a sales funnel for any kind of an online course, regardless of the topic. Then you only have to experience the positive benefits that will be sent on your way in the long run. You will appreciate the time spent on creating the sales funnel as it can contribute heavily to the positive results that you will experience.
Download Your Template For Selling Courses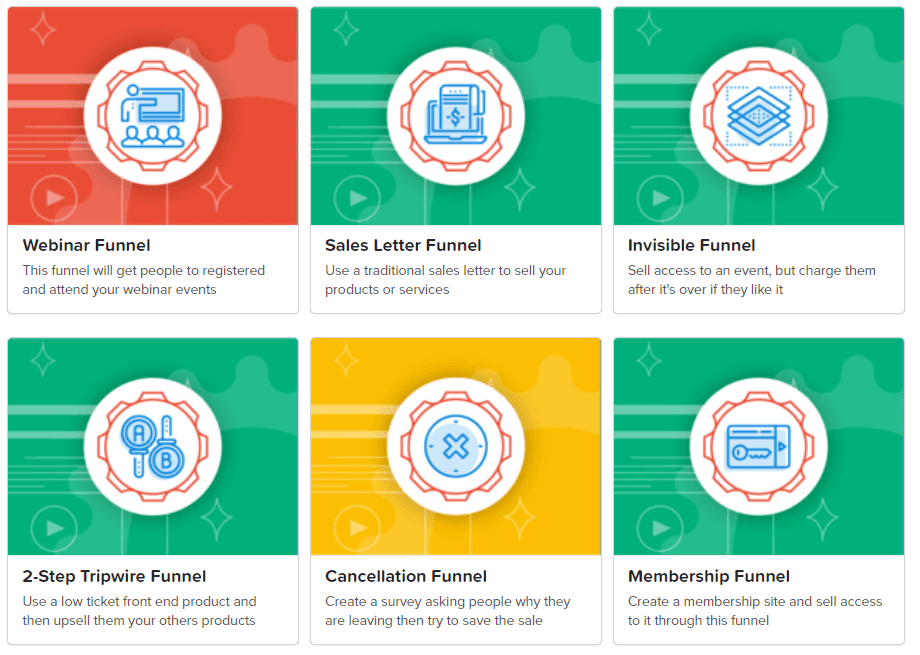 Example of done for you sales funnel for online course: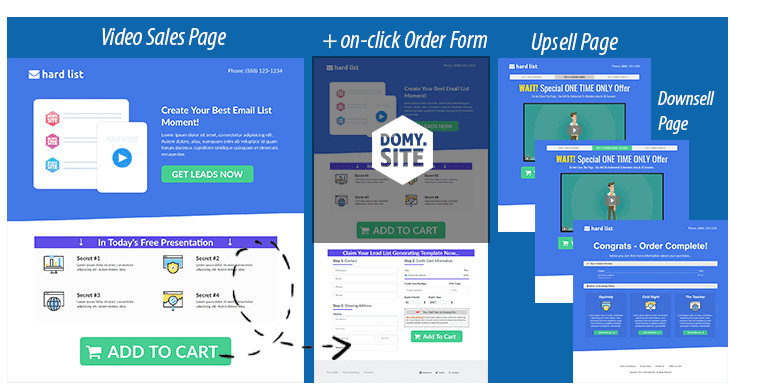 These are the most recommended funnels for selling courses online. You can start any of these for free today if you have a Clickfunnels trial account. Here is what you have to do:
Step 1. Sign up for a free Clickfunnels trial account.
Step 2. Setup your funnel or contact me if you want this done for you (Free).
OR buy a done for you sales funnel.