Wanting to make more money from your Shopify store? Then your best solution would be to look into sales funnel Shopify apps, that are able to upsell your customers more products. Increasing the average cart value from each customer is the very best way of making more money fast. Shopify has become the go-to platform for a huge number of people to run online stores. The biggest reason behind it is that Shopify makes it extremely easy for you to launch an online store through the automation of sales, marketing activities, and shipping methods. To make the experience even better, Shopify apps are available over the internet for the ease of users.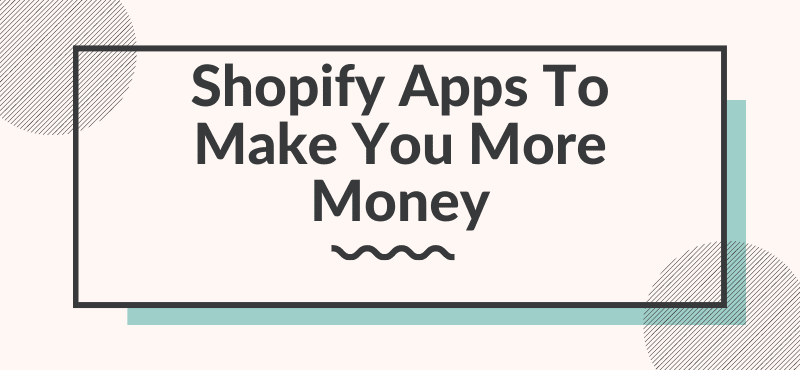 Best Sales Funnel Shopify Apps
Let's not waste any time now and just jump straight into some of the best sales funnel Shopify apps for you to earn more from every visitor.
1. Shogun Landing Page Builder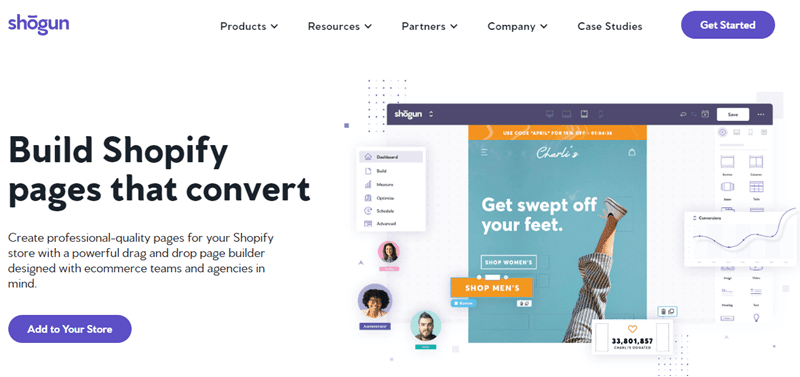 Launched by Shogun Labs, the landing page builder app has a high popularity among thousands of users for certain reasons. For example, the drag and drop feature allows the users to amplify the look of their landing pages into a more impressive state for the potential buyers. Moreover, a number of features are customizable to make the pages loo unique. You can also integrate your Shopify store with social media apps such as Facebook and Twitter etc. If you want to boost sales, features like Add to Cart Button as well as Countdown are amazing tools in this regard.
Highlights
Drag and drop tool
More than 30 preset themes
Integration with Google Analytics
Easy to insert options for product data
19 USD per month
2. GemPages Page Builder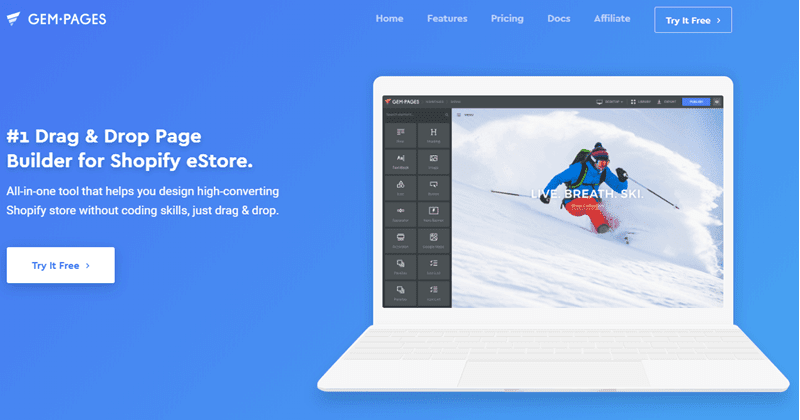 This is one of the most sought after apps in terms of boosting sales on Shopify. You can get to have a vast variety of in-built themes that will help you create unique and attractive landing pages. Moreover, with the help of a friendly editor, you can get adaptable page builders for your online store. In addition, the app also allows you a chance for boosting sales with the help of a dropshipping tool. This way, buyers have a better experience and they are more willing to buy more from your online store. The app also turns the store into a store with a high conversion rate without using any codes.
Highlights
Templates available in vast range
Enables homepage design
Integrates with Facebook Pexel
Installs mini apps
9 USD per month
3. Zipify – Sales Funnel One-Click Upsell App (My Favorite Tool)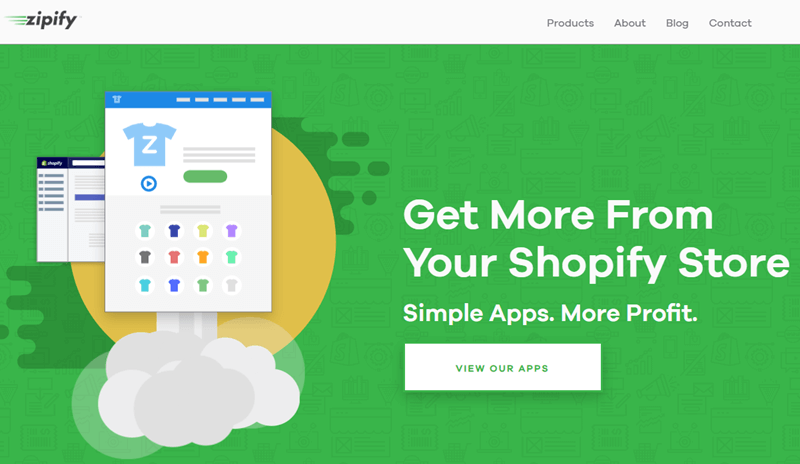 The app is an amazing sales funnel app that gives you opportunities for making high conversion through systematic campaigns. The best thing about using this app is its friendly user interface. Also, all the features are tested to make sure that the seller doesn't get into any difficulty. The app also runs well with a native connection for Shopify that helps in keeping a track of your pages while also managing and displaying it to the best levels. You can easily customize the app so it gets fit with other parts of the Shopify store while also providing unlimited pages in the best quality.
App Highlights
Tested and proven feature pages
Native shopify connection
Easy to customize
67 USD per month
4. Upsell Funnel Engine
It is an effective app or sales funnel with its easy installation and convenient storage. If you want to enhance the buyer's shopping experience, then considering getting this app is one of the best choices you can make if you have an online store on Shopify. You can establish upsells at the web page featuring products. It works in effectively optimizing your ecommerce trading for keeping sales. The app gives you an opportunity to boom your sales as it allows you to present good gives through bargaining upsells and quantity breaks.
App Highlights
Upsell offer creation in product web page
Multilingual language translations
Discounted upsells
One-click checkout availability
5. CartHook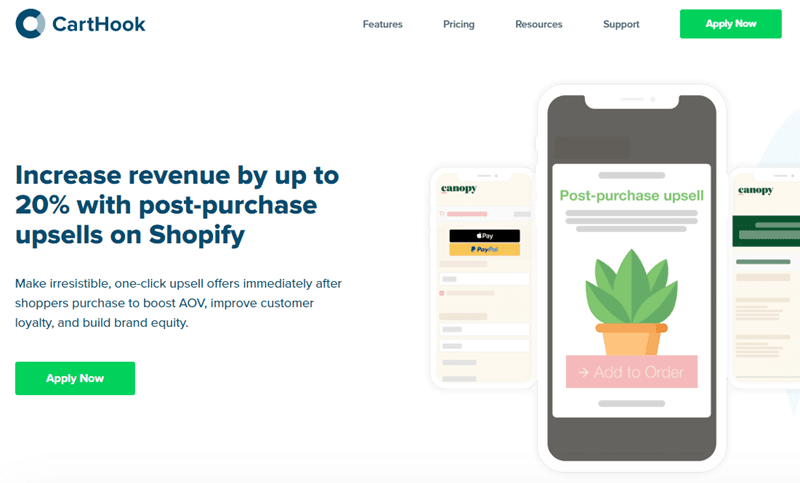 CartHook helps create one-click upsell offers for boosting AOV. You can also develop brand equity and customer loyalty through the multiple features available on this app for your online store. By creating a unique URL for your store, this app helps you to sell out your products through any platform. The buyers can also go directly to the checkout option after making a purchase. This will help you get a better conversion rate. For better analytics, the app helps you keep a check on the customer activity as they land on the checkout page. Carthook also gives you the option to create post-purchase one-click upsells, much like Zipify does. But it comes at a higher price, as the pricing for CartHook is a bit higher.
App Highlights
Payment processes through several platforms
Better analytics of customer activities through the checkout pages
Checking of all running sales funnels through the dashboard
Custom funnel building
6. Metrilo Marketing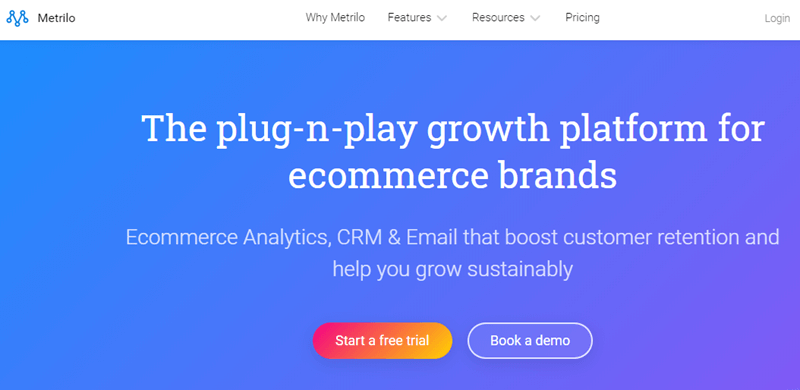 The App by Metrilo comes with an instant solution for informative data analytics regarding ecommerce that improves conversion rates. Moreover, it also helps in making customized email sequencing campaigns run through the platform. With the help of this app, you can better analyze your visitors in a better way as the app evaluates the data and provides better insights for your business. It includes identifying the areas where your business is generating revenues and where it is losing profits. You can keep a track of your sales conversion from different devices. The app comes with a trial for 14 days after which you are required to pay 119 USD per month.
Highlights
Detailed and clear analysis on revenue
Retention analysis provision
Automated tracking rates for conversion through all devices
Segmentation for email listing
7. Text Funnels SMS Marketing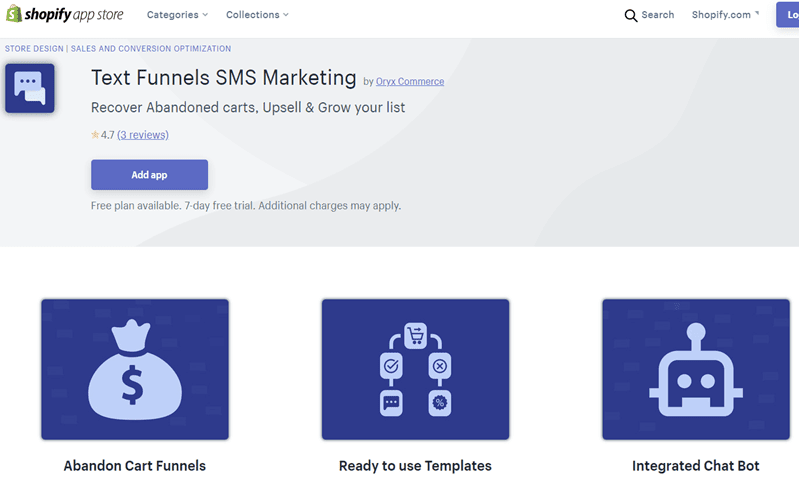 The app allows communicating with your clients in an affordable way. You get to have an automated cart, engagement, upsell, and submit sales funnel supplies within a matter of a few minutes. Using this app will allow you to integrate text messages in your ecommerce trading plan. These are highly receptive and tend to generate a quicker response rate as compared to other media. There is a support desk available for keeping a track of queries and helping you filter out the client response.
Highlights
More than 15 templates for funnels
New sale and recovery sale support
Bidirectional text marketing
Final Words on Sales Funnel Shopify Apps
These were some best sales funnel Shopify apps every seller needs to consider for boosting up sales and getting better conversion rates. With more integration with useful resources and better know-how of customer engagement behavior using these apps, sellers can hugely benefit and get better profits on a visible scale. If you are new to Shopify and have not yet created your first store, you should go check out my guide on how to start your first store from scratch. In any case, I hope you found this guide helpful and that you fast can make a higher profit with your Shopify store.
Finally I also can highly recommend you to check out some other great Shopify apps from this list.