So you want to create sales funnels for WordPress? There are several ways to go about doing this and we will in this article discuss some of the very best solutions for you.
Did you know that more than 33,6% of the websites that you can find on the internet are based on WordPress? That's pretty impressive, right? Most of the business owners prefer to use WordPress for website development needs because of the added convenience that comes along with it. If you are one of them, you should also think about creating an appropriate sales funnel for WordPress. This will provide you with the opportunity to get the most out of your WordPress website and improve your profits.
Creating a funnel with WordPress
Let's discuss the pages you would need for your sales funnel in WordPress to be set up properly.
There are some important pages, which you need to have on your WordPress website to create the sales funnel. Here is a quick overview of those pages that you must have. If you don't have these pages, you are strongly encouraged to think about getting these pages. Then you can proceed to the next step.
Download Page
One-time Offer Page
Sales Page
Thank you Page
Confirmation Page
Opt-in Page
With the help of WordPress, you will be able to create these pages with minimum hassle. However, you will notice that some of the themes don't have the ability to provide you with these types of pages. But that's really no problem, you usually have the ability with many times to turn off things like menubars and sidebars, which can distract your users.
However, most of the premium WordPress themes come along with a full width, single-column page template. You will be able to use this page template and get your work done without any hassle. You can now go ahead and check if your WordPress theme has this page template. To do that, all you have to do is to log into WordPress, visit the administrator area and inspect for it.
Get these WordPress plugins
As the next step, you need to think about getting these plugins installed on your WordPress website.
Once you have the plugins needed, you will be able to proceed to the next step of creating a sales funnel for your WordPress website. The reason why you need to think about getting the Google XML Site Map plugin is that it can create the sitemap.xml file. This file will contain all the pages and posts of your website. When you have it, you don't need to worry about getting the pages submitted to the search engines. They will be updated to the search engines along with new content.
Recommended reading: How to set up a sales funnels with WordPress
Here are the ways you can actually get your sales funnels for WordPress set up FAST:
Set up a contact form in WordPress that links from the opt-in page to the sales page. And after the sale, you would send the traffic to the thank you page or download page. Depending on what you are planning to achieve.
Cartflows
The next way to create your sales funnel is using the cartflows plugin mentioned above.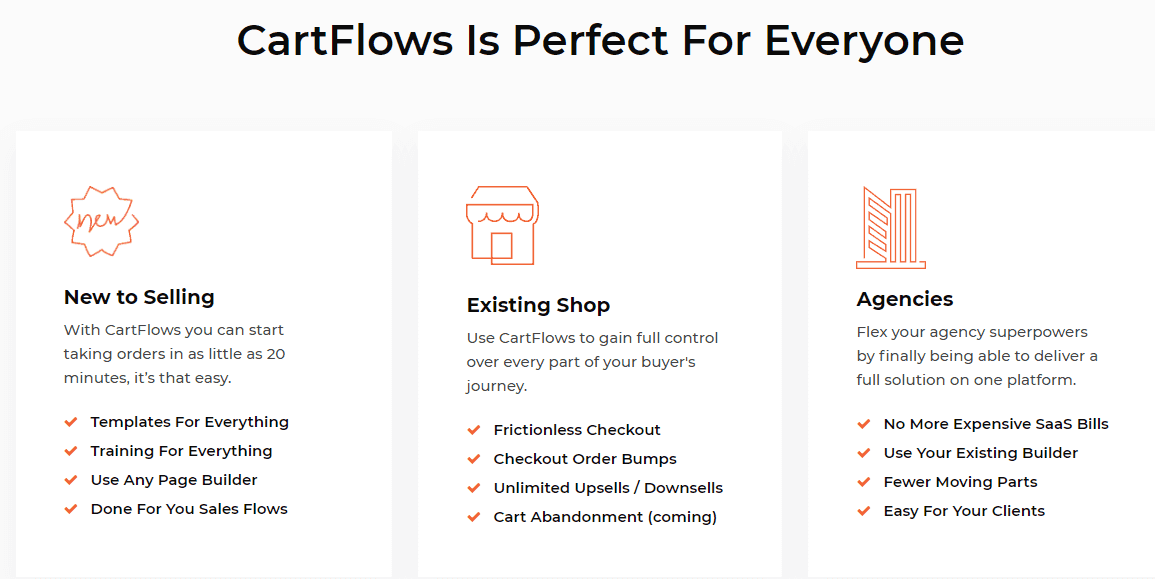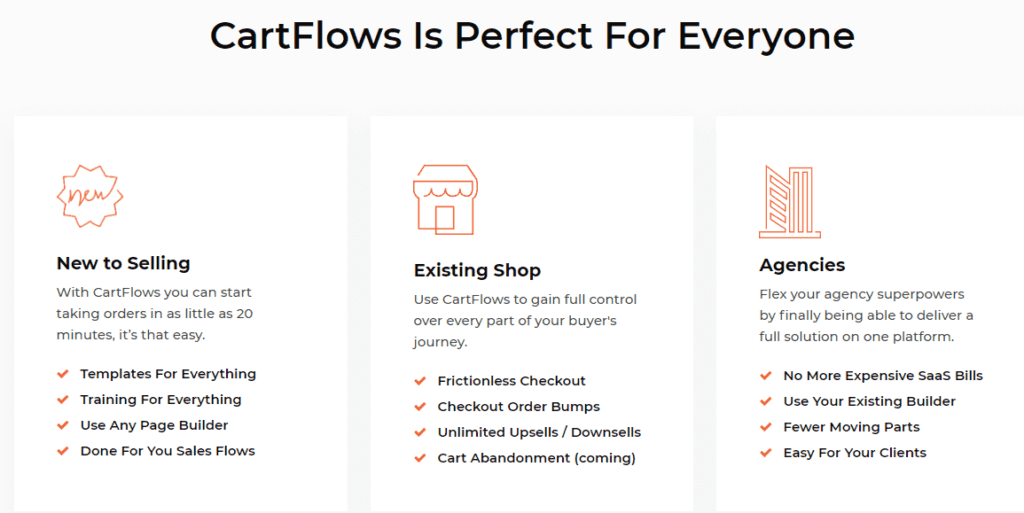 The great thing about cartflows is that you get many pre-made templates out of the box.
All of this sounds great but what is the absolutely most recommended way of making sales funnels for WordPress? I would highly recommend linking up Clickfunnels to WordPress using the Clickfunnels WordPress plug-in.
This is because clickfunnels is simply one of the very best sale funnel software out in the market, and when you can link it up to your WordPress site, you will get the best performance when it comes to speed and how the sales funnel works. But if you really must use other WordPress plugins for your sales funnel, then you should look more into cartflows and/or setting up the different pages manually like mentioned above.
Need help? Let us know and we can help you set everything up for you.