Welcome to my in-depth Videly review article. Here I'm going to answer all the questions you might have about this video marketing software. Are you tired of watching and reading about the same YouTube SEO techniques and seeing minimum to no results whatsoever? If yes, you are not alone.
Billions of people are on YouTube right now who are searching for video content like yours. Still, just because you aren't utilizing your resources and missing on right techniques, they cannot access your videos.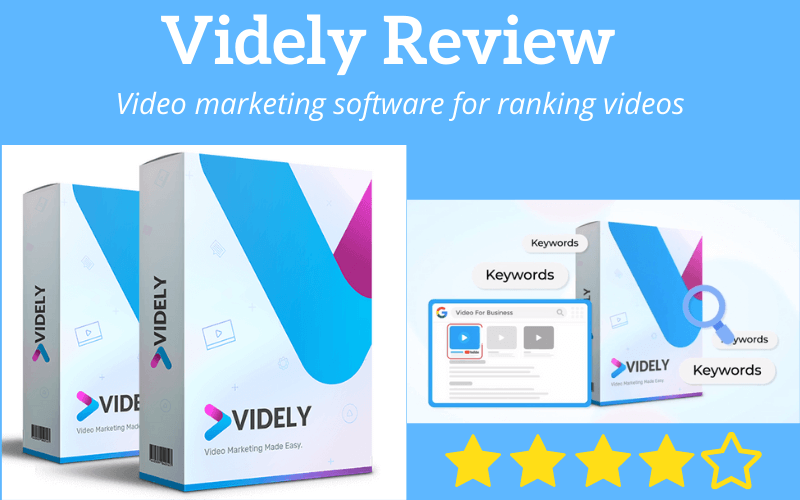 This is where Videly comes into the picture.
With a few clicks on the screen, it uses its AI-generated stats, SEO scores, and data that can help gain the ever needed traffic to rank you on the 1st page of Google. But how effective it is, that's something to know before you invest your hard-earned money in it.
Therefore, here's a complete honest Videy review that breaks down how to make breathtaking content. We will also cover things like pricing and how to get your desired Google position using the software.
So, let's get started with this Videly review, so that you can learn all about it!
What is Videly?
Videly is a digital marketing tool that you can avail online to help drive targeted traffic to your website without backlinks or breaking your bank in ads. Yes, you read that right.
Most people have this misconception that backlinks and embedding are the only way to get a high ranking on YouTube and Google; according to most video marketing experts, they have barely seen high-ranked videos with backlinks!
The brand new marketing tool is loaded with excellent advanced features powerful enough to be your only tool to get you the desired rankings.
What sets it apart from the rest is how a team makes it hardcore video marketers who have been using the same techniques to generate 6-7 figures on this business.
Although there are countless more marketing tools available out there, nothing can beat Videly in its easy-to-use and accurate strategies and statistics that make the whole marketing process a no-brainer for you.
Feature review of Videly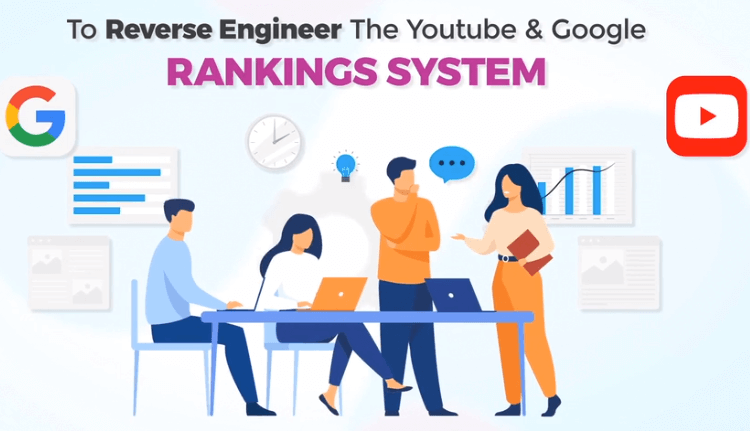 Now that your fundamental concept is clear, it's time to dig deep down and find why Videly takes the lead in video marketing software.
Find Untapped, highly demanded Keywords.
Videly makes it effortless to find your targeted keywords and use them appropriately throughout the video. Go to their Keyword Research section, enter your main keyword, the sources you want, and voila, you have a long list of keywords that are performing at an unmatched high level along with its competition rate.
Later, Videly makes sure to use your selected keyword to generate SEO-optimized Titles, Descriptions & Tags to let you have free visitors from Google and Youtube.
Videly Video Tracker
Regardless of how much time and energy you spend optimizing your content, you will never be able to get the best result unless you find the most trending content and work your way to making a video that your audience actually loves.
Here, the Videly Video tracker plays a big role in giving you a full overview of all your video ranking, updates, improvements, comments, keywords, and views to help you analyze your position and find areas that need to be improved.
In the long run, this can also be a cost-effective option as you not only get to save money on ads, but you don't have to pay a monthly subscription to get all the insights.
Videly Video Report
The "Video Report" feature is a true show-stealer for the tool. It is one of the best things you can do with Videly that allows you to create a comprehensive report for your client and yourself for weekly, monthly, and yearly evaluation of the performance.
To do that, all you have to do is enter the URL of the keyword you want to rank, and VIdely will generate a report containing all the SEO factors that you need to update to boost your ranking.
That is not even the best part; you can also create PDF files of the reports to store them for future references or even carry out your competitor's report for competitive research.
Niche Analysis
The "Niche Analysis" feature is available for only the Videly Pro users. Here, you get to see how difficult or easy it is to rank high on YouTube and break down the process to help you achieve that. Type in the keyword and get stats of the top 10 videos and their SEO score for that ever-needed competitive research.
All in all, Videly isn't just ordinary software. It is created by software experts who also excel at video marketing to make VIdely one trusted platform for your needs.
How Does It Work?
Getting your hands around some things as advanced as Videly can be a little daunting for newbies. Here are a few things that let Videly do the trick for you.
Find Keywords
Video allows you to see the keywords your competitors are using to help you get the most visitors. Unlike most keyword research tools, it also shows how much traffic each keyword gets every month and how easy or hard it is to break through the competition to get your desired position.
Videly will analyze all the keywords targeted by your competitors and show you the keywords they are using to get the most visitors!
Create Your Video Details
This has to be one of the favorite parts of the whole optimization process because Videly does that for you. You have to enter your main keyword, select your niche and count on videly to add your YouTube video title, description, and tags. The Keyword Research tool mentioned above can make part of the process seamless.
Autopilot SEO Optimization
This is where Videly does all the work while you are casually sitting and sipping coffee on your couch. With just a single click, Videly will analyze all your competitors, carry out a SWOT analysis and automatically generate video titles, descriptions, and tags that help you do better than your competitors.
The best part, every time you update your existing videos, you will automatically update the tag and description to suit your needs.
Videly Demo Review
What Makes Videly Different From its Competitors
Considering how a video marketer created Videly helps do the expert-level job without breaking your bank. This means you get to have all your competitor information at your fingertips without having to struggle around with countless tools and plugins.
Best of all, Videly also lets you focus on individual countries for local businesses and help take your company to a whole new level.
VIDELY Upsells and Pricing – Review
Now that you are fully equipped with Videly, one thing that can have its biggest influence on you is its monthly price. Here are the Videly upsells and pricing details to get you started right away!
Videly Standard
Price: $47.00 (Quarterly)
As the name suggests, this is the standard offer which you get:
A user-friendly dashboard
Keyword research feature
Video detail modules that automatically generate titles, descriptions, and tags for your videos.
If keyword research is all you need, Videly Standard is your best bet to go.
Videly Pro Version
Price: $67 (Quarterly)
The pro version goes the additional step to provide you with competitive research tools. This includes:
Niche Analysis
Rank Tracker
Can carry out multiple campaigns
Split Blaster to enable unlimited copyright videos from YouTube.
Videly Agency
Price: $197 (Quarterly)
This is where you can change the video report of anyone on YouTube; whether it is for random YouTubers to send them their report and offer your services, your clients, or for yourself Videly agency is for all those marketers who can leverage it to gain success for their own business. It also offers:
PDF export
DFU (Done for you) Agency Website
Agency rights to let you sell the research you get from Videly
Who is Videly Good For?
SEO Marketers
Gaming YouTubers
Online Businesses
Internet Beginners
SEO marketers
Video marketers
Marketing Agencies
Vloggers
One of the things that people love about Videly is whether you are an expert marketer looking for ways to automate the process or a beginner stepping into the video industry, Videly has got it all!
It offers easy-to-understand and effective tools that can potentially increase traffic and help you get more exposure within a few months of starting a brand new channel.
Also, check out some similar software I have reviewed in the past before like Thumbnail blaster and Speechelo. These tools are the perfect match for Videly, and maybe something that also will save you lot's of time with video marketing.
Final Verdict – Videly Review
All in all, I hope you found this Videly review helpful in guiding you to a decision if this is something you need for promoting and ranking videos online.
In any case, it's a great software anyone can get their hands on and use to boost traffic in this competitive online world. Unlike a few years ago, we were putting in a few keywords, which was enough to skyrocket your videos. Nowadays, after hours or even days of research goes somewhat to waste if you don't tap into the right keywords to get ranked..
The software saves your time and allows you to focus on rather important tasks like actually creating valuable content, which will accelerate the progress of your videos in the long run.
In a nutshell, Videly is excellent for video marketing as long as you are aware of the pricing and limitations of each. Therefore before you dive in headfirst, make sure you have your priorities right, weigh all the competitors, and choose the best package that can do well for you.